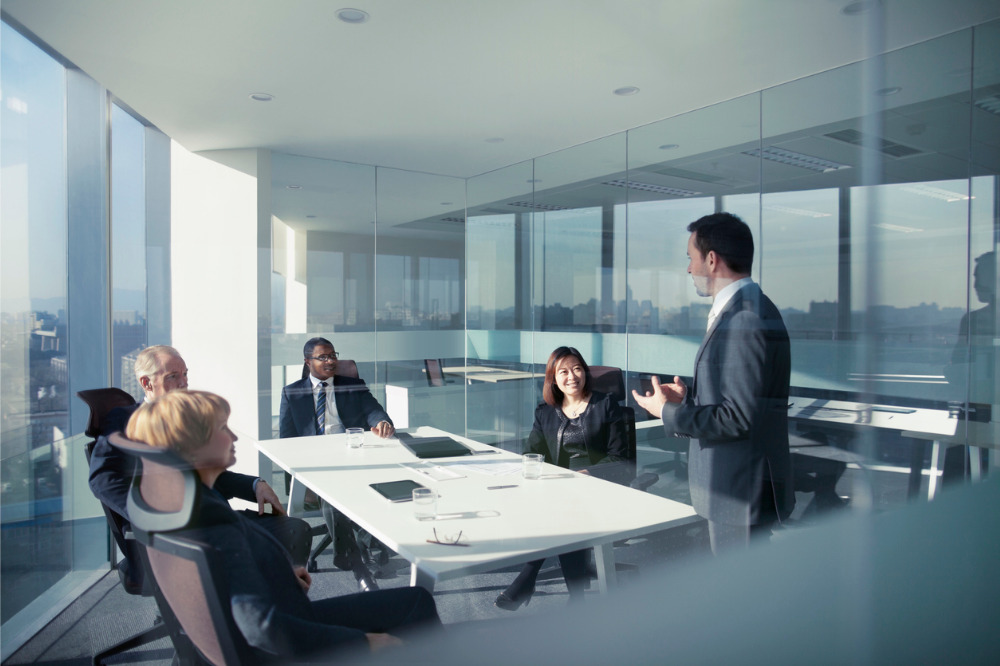 "Having a presence when it comes to post-secondary education conferences and investing in the concept of internships is so important," he said.
Read more: Talent is the 'secret sauce' to insurance's makeover
Take underwriting for example – it's all about critical thinking and analytical skills. Individuals can be brought on from any discipline, but completing an internship program allows them to network within an organization and communicate what skills they would like to refine.
"Temple University happens to be a great resource for Admiral because of our location and proximity," said Mescher. "We're able to draw on a pool of risk management candidates who are eager and skilled."
Engaging with HR to collaborate with universities across the country helps companies like Admiral pull talent into the industry.
Compared to six years ago, Admiral has grown its internship program in states, such as Texas and Washington. When summer rolls around, leadership learns what an individual is passionate about, and works alongside them on a project so they can ask questions and gain valuable industry insights.
"At the end of their term, the intern presents the end result of their project to those who have mentored them, and they help find the best path for the individual," Mescher noted. "Internally we've also developed different strategies to facilitate alternative career paths within the organization, so you're not stuck in the same position."
Providing talent with opportunities to move from a role such as technical underwriting to underwriting management motivates individuals, since they are aware that they can move up within an organization.
"Exposing our employees to the depth of the organization keeps it interesting and helps on the retention side," Mescher noted.
The only way to know what employees want is to ask for feedback, Mescher stressed, and companies such as Admiral take those insights to improve internal hiring processes.
"It's all about making people feel engaged and part of an organization," he added. "It's not without flaws or roadblocks but we're learning as we build these programs and projects."
An important part of engaging talent today is having remote capabilities. Effectively leveraging technology took some patience at the start of the pandemic, but the industry has adapted and been supportive of employees' needs.
"You have to be mindful of personal demands as well," said Mescher. "Some employees have sick parents or are dealing with children at home. It's a different work environment and that flexibility component is huge."
Read next: Resolving the employer-employee conflict on post-pandemic work
"You're better at your job when there's work-life balance," he continued. "Over the last two years, it has been a challenge, but a lot of great management strategies and initiatives have come from the pandemic."
With a focus on mental health and less micro-management, industry leaders have been able to show employees that they are valued and supported.
"There have been so many emotionally-based innovations that have come about," Mescher said. "There's a tremendous amount of opportunity if you're open to it."